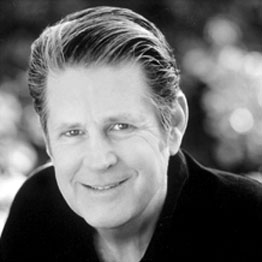 PHOENIX – On the National League's team bus ride to the ballpark for Tuesday's All-Star game, Braves reliever Jonny Venters and his wife and parents sat next to Brian Wilson.
"Fear the Beard?" No, quite the contrary for the Venters clan.
The unassuming Braves left-hander from Pikeville, Ky., and his family — mom Tanya, dad John and wife Viviana — enjoyed getting to know Wilson, the famously bearded and colorful San Francisco Giants closer.
"He's cool; nice guy," said Venters, whose locker stall was situation between Wilson's and fellow Braves All-Star reliever Craig Kimbrel's in the NL clubhouse at Chase Field.
"He spoke to my family, spoke to me," Venters said. "He spoke to my dad, my sister. He's definitely a nice guy. I think they thought it was pretty cool to sit next to him."
Braves All-Star catcher Brian McCann concurred: "He's a real cool dude."
Just as Venters finished a sentence about him, Wilson arrived at his locker carrying what appeared to be a large slab of ribs. He quietly pulled his chair up into the stall, so he could put the plate on a locker shelf and tear into his pregame meal.
It was 3:30 p.m. in Phoenix, 90 minutes before the start of the game.
McCann excited
Across the clubhouse, McCann slipped into his Braves jersey for final preparations before his sixth All-Star game and first in the starting lineup.
"Just nervous getting ready for the game," he said. "This is a whole different thing. It's a lot different getting ready when you're starting than coming in [off the bench]. Gotta get locked in, man."
About 25 feet away, Roy Halladay went over some notes, then autographed a box of baseballs, his gravely serious expression unchanging. The Phillies ace was all business as he prepped for the start, having already gone over a game plan with McCann.
"We just kind of went over what he wants to do," McCann said of his strategy session with the ace of the division rival, a pitcher the Braves faced on Friday.
"Yeah, weird," McCann said, smiling before heading off to stretch.
Etc.
Braves pitcher Jair Jurrjens is the second All-Star born in Curacao, after former Braves center fielder Andruw Jones, a five-time All-Star in 11 full seasons with Atlanta… The designated hitter is being used for the first time in an All-Star game at an NL ballpark. The rule was changed last year, and the DH will be used in all future All-Star games.