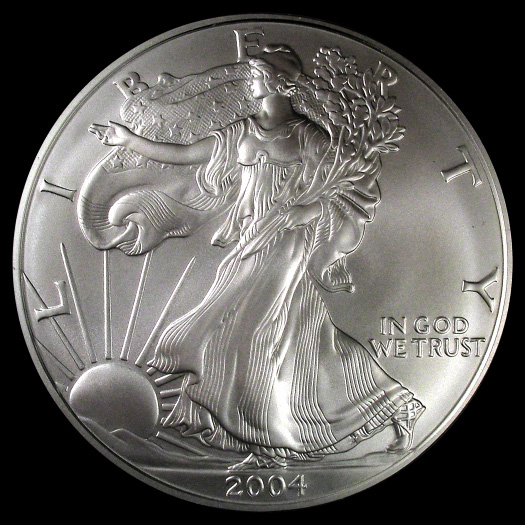 The United States Mint on Friday at noon ET removed the order limits for 2011 American Silver Eagle proof coins. The Mint released the collectible proof on Thursday, June 30, for a price of $59.95. From its launch and until Friday, an order limit of 100 coins per household was in effect.
With the order limits removed, buyers may purchase as many of the silver coins as they want. Order limits are typically enforced on new US Mint products to ensure that they can be purchased by as many buyers as possible, without worries of a sell out.
The United States Mint on Friday also said that the coins will be "made available for sale under the United States Mint's Bulk Purchase Program." Under the program, registered purchasers can receive a five percent discount on purchases of $5,000 or more in "qualifying products."
The Eagle is highly sought after by both investors and coin collectors. The investment grade bullion version had sales of 22.3 million through the first six months of this year. The proof version is one of the world's most popular collector coins. 2011 American Silver Eagle Proof coins reached 407,991 in sales during their first 12 days on the market.
All versions of the one-ounce American Silver Eagle are composed of .999 fine silver. They share Adolph A. Weinman's "Walking Liberty" design on the obverse -- the same one used which was minted between 1916 and 1947. The silver coins also share John Mercanti's reverse design which features a "Heraldic Eagle with Shield, symbolizing strength and endurance." Unlike the bullion version, however, the collector proof has the mirror-like finish and includes the West Point "W" mint mark.