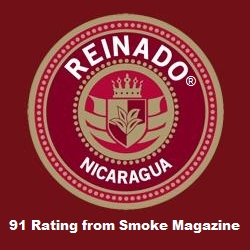 ST. PETERSBURG, FLORIDA, Jul 15, 2011 (MARKETWIRE via COMTEX) -- Title Consulting Services, Inc. DBA as Accu Title Agency, a subsidiary of Andiamo Corporation is pleased to announce Accu Concierge, another value added service designed to help homeowners eliminate stress from their move.
Through Accu Concierge, customers who choose Accu Title www.accu-title.com to conduct their closing will be treated to the "white glove" service helping them to make their move easier and less costly.
The Accu Concierge service provides help by taking care of many tasks associated with moving. The concierge service will take care of setting up your utilities, phone service, Internet service, satellite or cable service, and alarm services. The service can also help you find local services such as a mover, a painter, lawn service, contractors, etc. The service will also provide discounts to popular stores such as Sears and manufacturer discounts from GE, AT&T Wireless and many more.
Let your personal concierge coordinate the preparation and scheduling of all of you home services so that you new home is ready and functional the day you move in. To learn more about how this no cost service can help you, please contact the Accu Concierge service at 727-520-9500 Extension 216.
In further market news, the National Association of Realtors, recently reported that Pending Home Sales Turn around in May:
http://www.realtor.org/press_room/news_releases/2011/06/pending_may
The company is using this opportunity to communicate with its shareholders and followers to address what appears to be the current selling pressure. The company is of the opinion that this is derived from shareholders from previous issuances, and or normal market activities. The company assures its followers that it is not engaged in any form of toxic financing or dilution efforts. The company remains committed to building shareholder value on both long, mid, and short term basis.
Safe Harbor Statement
Information in this news release may contain statements about future expectations, plans, prospects or performance of Title Consulting Services, Inc. that constitute forward-looking statements for purposes of the Safe Harbor Provisions under the Private Securities Litigation Reform Act of 1995. The words or phrases "can be", "expects", "may affect", "believed", "estimate", "project" and similar words and phrases are intended to identify such forward-looking statements. Andiamo Corp. cautions you that any forward-looking information provided by or on behalf of Andiamo Corp. is not a guarantee of future performance. None of the information in this press release constitutes or is intended as an offer to sell securities or investment advice of any kind. Andiamo Corp.'s actual results may differ materially from those anticipated in such forward-looking statements as a result of various important factors, some of which are beyond Andiamo Corp.'s control. In addition to those discussed in Andiamo Corp.'s press releases, public filings, and statements by Andiamo Corp.'s management, including, but not limited to, Andiamo Corp.'s estimate of the sufficiency of its existing capital resources, Andiamo Corp.'s ability to raise additional capital to fund future operations, Andiamo Corp.'s ability to repay its existing indebtedness, the uncertainties involved in estimating market opportunities, and in identifying contracts which match Andiamo Corp.'s capability to be awarded contracts. All such forward-looking statements are current only as of the date on which such statements were made. Andiamo Corp. does not undertake any obligation to publicly update any forward-looking statement to reflect events or circumstances after the date on which any such statement is made or to reflect the occurrence of unanticipated events.